Transform Your Property with Our Roofing Expertise
Enhance the lifespan of your commercial roof with Walsdorf Roofing's expert assistance. Whether you require a complete roof replacement, repairs, or a maintenance program, we are here to ensure you extract maximum value from your roof.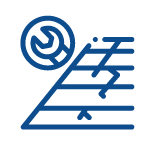 Roof Repairs
Prolong the lifespan of your commercial roof with durable and long-lasting roof repair solutions.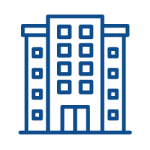 Commercial Roof Replacement
Renew your business by replacing your commercial roof.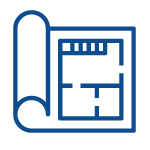 New Construction
Secure your new construction project with a quality commercial roof.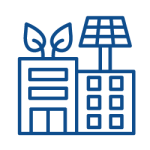 Green Roofing
Opt for an eco-friendly approach with a green commercial roof that promotes sustainability.
Dedicated Commercial Roofing Services
There is no substitute for the experience and dedication! Walsdorf Roofing is one of the oldest and largest roofing and sheet metal contractors in Wisconsin. Since 1932, Walsdorf Roofing has remained at the forefront of the roofing industry and our dedicated teams have built a reputation of providing high-performance commercial roofing systems, quality work, and superior customer service.
Quality and Integrity in Commercial Roofing
Walsdorf Roofing's Family-Owned Legacy
Walsdorf Roofing specializes in a broad range of commercial roofing; ranging from Industrial, Government, Health Care, Educational, Retail, and Cold Storage projects. Walsdorf installs all types of commercial roofing systems, including the latest technologies as well as LEED-certified roofing products. From new construction, re-roofing, and restoration, to repairs and roof maintenance programs, Walsdorf provides high-quality roofing solutions.
Walsdorf Roofing is a family owned company, where we pledge to continue to be a leader in the roofing and construction industries. We believe ethical and moral standards are the foundation of good business practices, and we operate with that integrity. Team members are committed to exceed expectations in quality, safety, communications, education, training and productivity.
Safety First
Our Comprehensive Approach to Commercial Roofing Operations
Walsdorf Roofing is proud to go above and beyond to ensure the safety of our crews and customers and takes safety seriously on all job sites big or small. Our safety program is extensive and reaches every area of our company.
Walsdorf is committed to training employees through monthly safety trainings, OSHA 10-HR and 30-HR courses, First Aid/CPR Training, and a variety of task-specific training. In addition to an ongoing focus on training, Walsdorf also inspects jobsites regularly to correct unsafe practices. Jobsite safety is the first thing, and the last thing discussed on a daily basis.
This commitment to the high quality of our safety program has led to Walsdorf's low worker's compensation EMR and incident rate.